| | | |
| --- | --- | --- |
| | | |
| | | GedCom Project - Have a look! You'll be glad you did. |
| | | Ancestral Wall - want to see some of our Howell ancestors? Look here! WARNING: This page is graphic intensive. Please allow everything to load so you won't miss even one ancestor. |
The section below is an index of lineages, broken lines, and individual bios found at this site. Names are in alphabetical order by the last name, then by the FIRST NAME of the ancestor. If you have material you'd like to display here at HRR, please contact me.

An interview with Sarah (Ellis) Ervin, daughter of Calista Howell

Biography of George H. Hash of TN; son of Thomas & Drucilla (Howell) Hash

Descendants of Abner Howell and Eunice (Davidson) of VA

Descendants of Andrew David Howell and Sarah Jane (Wells) of IL

Biography of Bradford Howell of KY

Biography of Benjamin F. Howell of IN

Biography of Brice M. Howell of IN

Descendants of Charles Stanley Howell of NY

"Descendants of Edward Howell (1584-1655) of Westbury Manor, Marsh Gibbon, Buckinghamshire, (England), and Southampton, Long Island, NY, Second Edition," by Dr. David Faris. (NOTE: Clicking on this link will take you off-site from the Research Room. A link is provided at the Edward Howell site directly below the table of contents, near the bottom of the page, to bring you back here.)

Family of Edward Howell and Delila (Brewer) of TN

Descendants of Edwin Howell of NC

Descendants of Elizabeth Howell of PA

Descendants of Ethelred Edward Howell and Anna (_?_)

Howell extracts from "Free African Americans of Virginia, North Carolina, South Carolina, Maryland and Delaware," by Paul Heinegg.

Descendants of Henry Howell and Jane O(Collins?) of NC & TN

Marriage and family of James Edward Howell and Lucy Hines

Descendants of James Mathew Howell and Patience (_?_) of GA & TX

Descendants of James Roland Howell and Esther (Abbey) of Wales

Family of James W. Howell and Tabitha McKinney of GA & AL

Descendants of John Howell and Martha (_?_) of Wales

Descendants of John Howell and Elizabeth (Bonham) of VA

Descendants of John Howell and Nancy (Brewer) of VA & TN

Descendants of John Howell of PA & TN, through his son, John, Jr. of NC & TN

Descendants of John & Thomas Howell of VA and IA

Family of John William Howell and Bettie Mae Lee

Colonel Joshua Ladd Howell of PA (son of John of Wales)

Descendants of Mary A. Howell and Benjamin Franklin Willson of MS and OK

Family of John R. Settles and Nancy J. Howell of MO

Family Bible record of Pleasant A. Howell and Selina Updike of VA

Biography of Robert Boyte Crawford Howell of TN

Descendants of Sampson Howell and Jane Vanderbilt of NJ

Descendants of Samuel Tillman Howell and Ellen-Ann Aberilla "Rilla" Gunn of AR & TX

Biography of Thomas Howell of England and NJ

Descendants of Timothy Howell of VA and NC

From England to NY: one line of William Howell and Anne (Hampton) of England

Descendants of William Howell of England

Descendants of William Howell and Nancy (McGeary) of PA

Descendants of William Howell and Margaret (Ashbrook) of MD & PA

Descendants of William Howell of VA

Descendants of William Henry Howell (aka King William Henry Howell) and Maris (Moorman) of NC and IA

Family of Winfield Scott Howell of LA

Descendants of William Howle of VA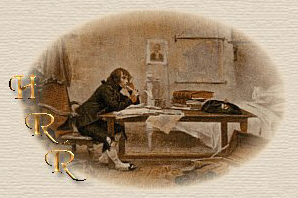 Home | Family Histories | Vital Records | Life's Paper Trail | Resources
Forum | Join Us | Guestbook | Awards | Contact