The American Historical Register and Monthly Gazette of the Historical, Military and Patriotic-Hereditary Societies of the United States of America.

Philadelphia: The Historical Register Publishing Company; [etc., etc.] 1895-97, v. 3 (56-78); v. 4 (59-64). [LoC Call No.: E171.A56]

Ball, F.E., History of the County of Dublin, volume III. 1902-20, page 67.

Berry, William, County genealogies: pedigrees of the families of the county of Kent; collected from the heraldic visitations and other authentic manuscripts in the British museum, and in the possession of private individuals, and from the information of the present resident families. London: W. Marchant, 1830, page 385.

Bulkley, Abby Isabel (Brown), Mrs., The Chad Browne Memorial. Brooklyn, NY: Press of Brooklyn Daily Eagle Book Printing Department, 1888, 43, 57-9, 87-9. [LOC Call No.: C571.B88 1888]

Butler, John William, The Butler Family of Northwestern NJ : their ancestors, descendents, and related families, including McMurtrie, Howell, Allen, Cole, Barton, Clark, Underhill, Gingles, and Green. Salem, Mass. : Higginson Book Co., 1996. [LoC Call No.: CS71.B986 1996]

Chambers, Theodore Frelinghuysen, The Early Germans of New Jersey. Dover, N.J.: Dover Printing Company, 1895, 421-5. [LoC Call No.: F145.G3C4] Reprinted: Baltimore, Genealogical Publishing Company, 1969. [LoC Call No.: F145.G3C4 1969]

Clark, George Thomas, Limbus patrum Morganiæ et Glamorganiæ. Bering the genealogies of the older families of the lordships of Morgan and Glamorgan. London: Wyman & Sons, 1886, page 491.

Dougall, Richardson, James Dougall of Glasgow (1699-1760) and His Descendants Through Dougall and McDougall Lines in the United States and Canada. Portland, OR: R. Dougall, 1973.

Dwnn, Lewys, Heraldic Visitations of Wales and Part of the Marches; between the years 1586 and 1613. Published for the Welsh Manuscripts Society, 1846. Volume 1, page 177.

Faux, Jocelyn Hart, Our Mayflower Ancestors and Their Descendants: 10 generations from Howland-Tilley to Henderson-Howell. Fresno, CA: Linrose Publishing Company, c1994. [LoC Call No.: CS71.H864 1994]

Frye, Marian McCauley, The Tingley Family Revised, volume IV. Elkton, VA: M.M. Frye, 1977.

King, Larry, Keith Kinfolks - James Keith, Sr.: descendants from 1720 to 1979. Hendersonville, TN: L. King, 1979.

Munsell's Sons, American Ancestry: giving the name and descent, in the male line, of Americans whose ancestors settled in the United States previous to the Declaration of Independence, A.D. 1776. Albany, NY: J. Munsell's Sons, 1887-99, v. 1 (40); v. 5 (191); v. 12. [LoC Call No.: CS43.A4] Reprinted Baltimore: Genealogical Pub. Co., 1968 [LoC Call No.: CS43.A42]

Publications of the Harleian Society, The. London: The Society, 1869- , vol. V page 217; vol. XLII, page124

Savage, James, A Genealogical Dictionary of the First Settlers of New England, showing three generations of those who came before May, 1962, on the basis of Farmer's Register. Boston: Little, Brown and Company, 1860-62, v.2 (476-8). [LoC Call No.: F7.S26] Reprinted Baltimore, Genealogical Publishing Company, 1965. [LC Call No.: F3.S2 1965]

Seaver, Jesse Montgomery, The Hughes Genealogy. Philadelphia , PA: American Historical-Genealogical Society, 1929?, 113-5. [LoC Call No.: CS71.H892 1929]

Smith, Malcolm L., Working with People, Bugs and Apples: Lindley M. and Grace Selby Smith. Washington, D.C.: M.L. Smith, 1979.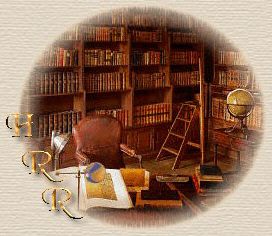 Home | Family Histories | Vital Records | Life's Paper Trail | Resources
Forum | Join Us | Guestbook | Awards | Contact