Note: Below is an unconfirmed history and should not be accepted until proven. If anyone has any proof that the following is true, please let me know so I can place the confirmation here.
Are you aware that Howell is the 219th most common surname in the United States? Do a search at the Census Bureau, http://www.census.gov/genealogy/www/freqnames.html, to see for yourself!
The Howell family traces their ancestral roots back to Welsh origin, and the name is believed to have originated in Monmouthshire, Wales. The Howell family first appears in the ancient manuscripts and cartularies of Monmouthshire where they were recorded as a local family before the year 1100, some saying well before the Norman Conquest and the arrival of Duke William at Hastings in 1066 A.D.
Those early records also show that the present-day Howell surname is the anglicized form of the Welsh patrynomic name Hywel. Howell is quite a common name in Wales, although it is predominantly found on the south coast. It is from the same root as the Welsh surnames Hywel, Howells and Powell (ap Howell). Below is one definition of Howell and two of her variant spellings:
Howell, Howells, Howel (English, Welsh) Descendant of Hywell (eminent); descendant of little How, a variant of Hugh (spirit; mind). HOWELL (British). "Eminent" (Welsh), after a Welsh king. A name taking -- or based on -- the first name of the ancestor's father (patronymic). [Elsdon C. Smith's New Dictionary of American Family Names. New York: Harper & Row, page 242.]
During the religious conflicts of the Middle Ages, many of the family moved from their original surrounds and branched to other locations. Later many immigrated across the Atlantic to the New World.
| | | | |
| --- | --- | --- | --- |
|   |   | Main County | Branched to |
|   |   | Kent | Sussex |
|   |   | London | Norfolk |
|   |   | Oxfordshire | Suffolk |
Purportedly, the Howell family is genealogically linked to Cumberland's historic and stately home, Hutton-in-the-Forest, through a previous owner, Baronet Vane. However, I'm unable to find anything that supports this statement. If you have information which will prove/disprove this issue, please contact

me. Thanks.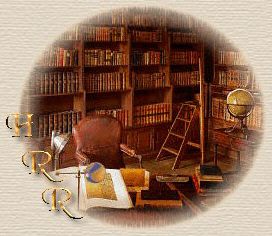 Home | Family Histories | Vital Records | Life's Paper Trail | Resources
Forum | Join Us | Guestbook | Awards | Contact