Thomas Howell Cemetery


St. Charles County, Missouri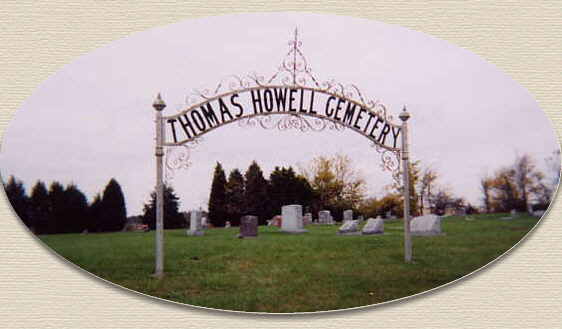 Thomas Howell Cemetery is located on Highway 94, 2 or 3 miles off Highway 40/64. This cemetery has between 75 - 100 graves, well kept, no fence and a sign saying plots available. The older graves all seem to be in one section and 3 surnames included in this section surrounding the Howells are SUTTON, COSHOW and BURTON. Just as we were leaving I noticed 3 square stones that really didn't look as if they were on graves but something about them caught my attention. They were about 15" and the lettering was large enough to take up the whole block. They read:
Louis Hohl Died 1923
Lizzie Hohl Died 1923
John Hohl Died 1911
The spelling of the last name is different but sounds like Howell. A picture of Lizzie's tombstone is shown in this section; those of Louis and John are not.
I did not see the Francis Howell cemetery but this Thomas Howell one is just across the road from Francis Howell High School.
Please click on the thumbnail graphic of the picture you wish to view. Pages have been created for those stones that are harder to read, otherwise you will be taken directly to the graphic. Please click on 'Back' to return to this page.
Two of the tombstones were very difficult to read ~ those of Pizarro Howell and Lemuel Marion. To enable a better view of the writing, I have placed a closeup of that portion of the stone directly below its transcription.
And one more thing... this page now has two submitters. In an effort to prevent duplication of material, some of the pictures submitted by the first cousin may be linked to another cousin's genealogy. Therefore, you may see a "submitted by (one person)" with a link to return to the genealogy of another. You can determine which person to contact by going to the bottom of the page and reading who made the entry you're interested in.
| | | | |
| --- | --- | --- | --- |
| | | | |
| Thomas Howell | Susan, wife of Thomas Howell | Sarah M. Howell | Lucinda (Howell) Steel |
| | | | |
| Eliza A. Howell | J. Martin (Doc) Howell | Alonzo B. Howell | Lillian Lea Howell |
| | | | |
| Pizarro W. Howell | Earl M. Howell | Lemuel F. Marion | Isaac N. Howell |
| | | | |
| Lizzie Hohl | Marvin J. Howell | Marion Howell | Larkin Howell |
Graphics sizes and load times for each enlarged tombstone picture
Picture

Graphic size
(in bytes)

Expected load time
@28.8 kbps

Lizzie Hohl

29.660

9.0

Alonzo B. Howell

26,775
74,474

8.4
23.3

Earl M. Howell

32,293

10.1

Eliza A. Howell

32,069

10.0

Isaac N. Howell

31,170

9.7

J. Martin Howell

23,753

7.4

Larkin F. Howell
33,718
37,031
10.5
11.6

Lemuel F. Marion

29,584
15,876

9.2
5.0

Lillian Lea Howell

21,487

6.7

Lucinda (Howell) Steel
18,933
5.9

Marion Howell

17,988

5.6

Marvin Howell

27,203

8.5

Pizarro W. Howell

21,710
84,432

6.8
26.4

Sarah M. Howell

45,481

14.2

Thomas Howell

40,170

12.6
Picture submitters:
Mary Franks [18Feb02]
Didi Muir [26Nov03]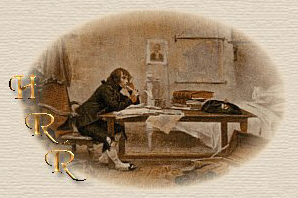 Home | Family Histories | Vital Records | Life's Paper Trail | Resources
Forum | Join Us | Guestbook | Awards | Contact