Thomas Howell of England and New Jersey
THOMAS HOWELL was an Englishman, and lived in Staffordshire previously to his removal to New Jersey.1 It is somewhat uncertain whether he was a creditor of Edward Byllynge, although the record would seem to show that he was; yet, if so, he did not have his debts discharged directly by that man.
Benjamin Bartlett (or Braclett, as it is sometimes written,) married Gracia, a daughter of Byllynge,2 through whom many of the sales of proprieties were made, and who, surviving her husband and father, in 1728,3 sold all the remainder of her interests in New Jersey, derived as the only heir and surviving child of her father, to Daniel Coxe, of London, whose son Daniel came here to look after his father's estate, and made so much trouble in the political affairs of the colony.4
The first estate that Thomas Howell acquired in New Jersey, was through Benjamin Bartlett and wife, in 1675, who conveyed him the one-half of one-ninetieth part of one whole share; under which he proceeded in 1685 to sever his interest from the common stock in land.5 Although his name does not appear among those who first arrived here, yet he, no doubt, came among the earliest adventurers, and brought some considerable personal property, consisting of household goods and money. It is probable that his immediate residence in Staffordshire was at Tamworth, a town in the western part of that county,6 about one hundred and ten miles northeast of the city of London, for, in a division of his estate among his children in 1687, his son Daniel received that property as part of his share.7-8 In a subsequent agreement between Daniel and Mordecai, the estate passed to the latter, who, in all probability, retained it during his life,9 it being the ancestral residence of the family, and for this reason deserving his adherence thereto. It does not appear that Thomas Howell was a Friend; if such, he did not participate much in the religious affairs of that society. The short time that he lived after his settlement here may account for this, as he deceased in 1687, only a few years after his arrival. He was, however, a member of the Assembly in 1683, but only served a single year.10
The survey he made, fronting on the north side of Cooper's creek, in Waterford (now Delaware) township, included what is generally known as the Jacob Troth farm, on the east, and extended down that stream nearly one mile, and back into "the woods" about the same distance. This tract of land is, at the present day, divided into many valuable farms.11 It was located for six hundred and fifty acres, but doubtless contained within its bounds a much larger quantity of land. Thomas Howell erected a dwelling on the same, and there resided for the little time that he lived after his settlement. Without any tradition as to where his house stood, the probability is that it was near the creek, and perhaps where the buildings on the "Barton" farm have been erected. He called his place "Christianity."12
The will of Thomas Howell has no date, but is undoubtedly a genuine document. It discloses some matters of interest which deserve notice here.13 Reference is made to his wife's not coming to America, of whom he appeared to know nothing at the time of making his will. He makes provision for her, however, which shows that he had some regard for her comfort, although she did not choose to participate in his adventure.
The will is not signed by the testator, but is subscribed to by three witnesses, who appeared when the same was offered for probate. The court allowed, and the devisees accepted the will as valid. It doubtless conformed to the custom of the Dutch courts in like cases, prevalent in New York at that date and for many years after. He made other locations in Gloucester county, which showed him to be a man with means to buy, and of good judgment in the location of his land.
His family consisted of a wife, three sons and three daughters, namely: Samuel; Daniel, who married Hannah Lakin, of Philadelphia, in 1686; Mordecai; Priscilla, who married Robert Stiles; Marion, who married Henry Johnson; and Catharine.14 Before his death in 1687, Thomas Howell sold Richard Wright one hundred acres of his land on Cooper's creek, where the family of the latter lived for several years thereafter.15 Of the son Samuel, nothing appears to indicate that he was in New Jersey as he did not join in any of the conveyances of real estate after his father's death, nor is his name mentioned at all, except in the will of his father. The son Mordecai was one of the witnesses in the controversy between the Penns and Lord Baltimore. In this, he says that he came to America about the year 1682, and ascended the Delaware river in company with the ship that brought William Penn to Philadelphia. This evidence was given by him in 1736, which proves that he did not decease before that date.
After Thomas Howell's death, his son Mordecai returned to the paternal estate at Tamworth, England, and there remained about three years.16 Afterwards, he returned and lived on the homestead property on Cooper's creek.17 In 1697, he sold to Henry Franklin, a bricklayer of New York, a part of the original tract, which the latter sold to John Champion, in three years after.18 Perhaps Franklin never came thither, but sold to Champion, who then resided at Hempstead, in the same state; from which place he removed soon after, remaining until his death. He called his place "Livewell," being situated on that part of the estate now known as the "Champion farm," which name has much significance, and perhaps originated with those who enjoyed the hospitality and good cheer of the owner.19
Previously to this sale, Mordecai Howell had erected a saw mill on a small branch near the easterly part of the tract, where that stream emptied into Cooper's creek. This mill was kept in use many years after it came into the hands of John Champion. In 1687, Thomas Howell (the father) erected the dam; but he was indicted by the grand jury of the county for stopping the water of the stream contrary to law, and consequently abandoned the work.
It is probable that Catharine, the widow of Thomas Howell, came to America with the son Mordecai upon his return, as she was a resident of Philadelphia in 1693, and conveyed eighty eight acres of land to Henry Johnson, then about to marry the daughter Marion.20 This was part of the estate on Cooper's creek, on which the son Mordecai at that time lived. Henry Johnson subsequently took up his abode there with his wife, and through their family, the property passed to other names.
Robert Stiles, who married the daughter Priscilla, settled on the north side of the south branch of Penisaukin creek on land now owned by Samuel Roberts. He deceased in 1728, leaving two sons, Robert and Ephriam; from whom have sprung the family of that name in these parts.21
Gabriel Thomas, the first historian of West New Jersey, thus speaks of the head of this family. "The trade of Gloucester county consists chiefly in pitch, tar and rosin, the latter of which is made by Robert Styles, an excellent artist in that sort of work, for he delivers it as clear as any Gum Arabick."
Thomas Howell, in his will, gave his daughter Priscilla one hundred acres of the homestead property. This herself and husband, in 1690, conveyed to her brother Mordecai.22
The minute book of the supreme court of New Jersey--still in good preservation, commencing 1681, and now in the vaults of the office of the supreme court, at Trenton -- presents a curious trial of Daniel and Mordecia Howell in 1685, for shooting and carrying away the hogs of William Cooper. They were indicted, tried and convicted, the court sitting at Burlington, and were fined five pounds each. The trial, which was a protracted one, discloses the peculiar manner of our ancestors in conducting such cases. The identity of the porkers was the turning point in the case, as the ears had been cut off, and the marks destroyed. But when Daniel Cooper, son of William, testified to having seen a dead hog on the back of one of the defendants, before its ears were cut off, and identified it as one of his father's swine, there was no room for further doubt, and hence the conviction. There was much of that kind of litigation among the old folks hereabout, as the neglect to enter the "ear marks" in the court records was often a means by which persons escaped punishment.
In 1687, Daniel sold his brother Mordecai two hundred and fifty acres of land with the buildings on Cooper's creek, probably the farm on which their father deceased.23 In 1688, Daniel sold one hundred acres of the homestead to Moses Lakin, bounded by the stream before named.24 This person was, probably, a brother of his wife; but it does not appear that he ever occupied it. He subsequently disposed of a great amount of proprietory rights to various persons, showing that his landed estate in New Jersey was large and valuable.25
In 1690, Daniel Howell sold sixty acres, part of the original tract, to Josiah Appleton, which joined other lands owned by John and Richard Appleton, at a place then called Apple-town. This was a village which stood near the most westerly boundary of the original tract fronting the navigation of Cooper's creek, and, no doubt, deriving many advantages therefrom.26 What tradition and ancient records have done for the faithful searchers after the curious and the true among the almost forgotten stories and neglected books that attract the attention of antiquarians, has escaped the notice of such seekers, in order to bring down to the present generation the site and history of Apple-town, -- a place that had a name and a locality in 1690, but, at the present day, has left no trustworthy memorials.
In the year 1691, he removed from Cooper's creek to a new residence near Philadelphia, which he called Hartsfield; and, after a short stay at that place, he removed thence to "Stacy's Mills," at the falls of the Delaware; around which place now stands the city of Trenton.27 Mahlon Stacy, who came over with the first emigrants, made a large survey on both sides of the Assunpink creek at this place, and erected a corn mill thereon. A Friends' meeting was established, and the buildings erected thereabouts soon began to assume the proportions of a town. In 1714, Mahlon Stacy, son of Mahlon who deceased in 1703, sold this property, which his father called Bathfield, to William Trent, from whom the present name of the city was derived; previously to this sale, however, considerable of the land had been purchased in small parcels, whereon to erect dwellings.
Among the first and most prominent of the settlers there, the name of Daniel Howell occurs, who may have been a son of Thomas, before named. His religious proclivities were Presbyterian, as he was an active man in that denomination, and resided there when the first church was erected.
If these suggestions are correct, then the descendants of Daniel Howell in and about the city of Trenton can make the connection with their emigrant ancestors complete, and can know where he lived the little time in which he remained in the forests of New Jersey, as well as his place of nativity in England, where, no doubt, the lineage of the family can be traced for many generations beyond his departure.28
Mordecai Howell was quite a land jobber, and dealt largely in real estate in Gloucester county. In 1702, he purchased the Lovejoy survey of Henry Tredway. This included all that part of Haddonfield, lying east of Main street, as far south as Ellis street, and the "corn mill" built by Thomas Kendall, which stood near the present mill, now owned by the heirs of Josiah B. Evans, deceased.29 While he held this property, he located fifty acres of land on the opposite side of the stream, bounded on the north by Buckman's run, which falls into Cooper's creek, at a short distance below where the present mill stands. By this survey, the place then called Uxbridge, but having long since lost its identity, is clearly defined. It may be said to have been where the Salem road crossed the creek, before the King's highway was laid by law, nearly in its present position. This point was about one-fourth of a mile above the mouth of the run before named, and, no doubt, above the head of the pond as the flow then stood; which pond was a diminutive affair, in comparison to the beautiful sheet of water that now covers the same and much larger premises. The name, however, was not confined to the particular place, but was applied generally to the surrounding neighborhood; yet, as the road was changed and the bridge went to decay, the name, in like manner, was, in the lapse of time, forgotten.
Near the head of the south branch of Cooper's creek in Gloucester township, he purchased several adjoining tracts of land of different persons; part of which was sold to Joseph Thorne in 1706,30 who sold part to Joseph Bates in the same year.31 This property adjoined the estate of John Hillman, including several farms around where the White Horse tavern now stands. The deed made by him to Joseph Thorne included the homestead estate on Cooper's creek, and, perhaps, extinguished his title to land in West New Jersey.
At the time of the last sale he had removed to Chester County, Pennsylvania; previously to which he had visited the home of his ancestors in England to look after the interests given to him by his father.32 His residence being beyond the bounds of New Jersey, there is no means of tracing him to the time of his decease. He was probably a bachelor, as his signatures to the various conveyances made by him stand alone, conclusive that, however large his estate, he did not halve his sorrows and double his joys by taking to himself a helpmate in the days of his youth. Alas, for him!
1 Lib. G2, 33.
2 Lib. A, 24.
3 Lib. EF, 370.
4 Lib. A, 24.
5 Lib. G2, 33.
6 Lib. G2, 42.
7 Lib. G2, 62.
8 Lib. G1, 42.
9 Lib. G1, 42.
10 Leaming & Spicer's Laws.
11 Revel's Book, 68.
12 Lib. B, 140.
13 Gloucester Files, 1693.
14 Gloucester Files, 1687. Friends' Records, Phila. Lib. G1, 42. Lib. G3, 17.
15 Lib. G1, 14. Lib. G2, 114, 117, 120. 121.
16 Lib. G1, 42. Lib. G2, 42.
17 Lib. G2, 114. Lib. G3, 03, 08
18 Lib. G3, 122, 465.
19 Lib. G3, 03.
20 Lib. G3, 17.
21 Lib. G2, 94.
22 Lib. B, 94.
23 Lib. G2, 62.
24 Lib. G1, 83.
25 Lib. G2, 104, 108.
26 Lib. B2, 442.
27 Lib. G2, 138, 140.
28 Lib. No. 3, 382.
29 Basse's Book, 239.
30 Lib. G3, 3.
31 Lib. A, 84.
32 Lib. A, 84.
Source: "First Settlers in Newton Township, New Jersey" by John Clement. n.p., 1877, pp. 223-229.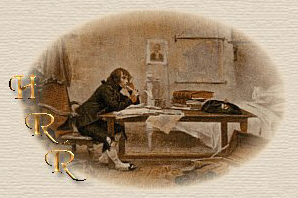 Home | Family Histories | Vital Records | Life's Paper Trail | Resources
Forum | Join Us | Guestbook | Awards | Contact