Will, Proof & Letters of
Samuel Howell
of
Monroe County, Missouri

Samuel Howell

}

Last Will } In the name of God Amen.

I, Samuel Howell, of Marion Township in the County of Monroe and State of Missouri, of disposing mind and memory, knowing the certainty of death and the uncertainty of life, do make and publish this my last will and testament as follows to wit:

Item first. I give my body to the earth and my soul to Almighty God.

Item second. After the expences of my funeral and burial it is my will and desire that all my just debts be paid which is to be done without resorting to land or real estate if the same can be done.

Item third. I give unto my beloved wife Sally during her maternal life the farm on which I live and all the land and real and personal property which I have or may have at the time of my decease of whatever kind soever.

Item fourth. It is my will and desire that after the death of my said wife all the personal property remaining be sold on a credit of 12 months and the [that] my land and real estate be sold in convenient lots or parcels on credits of one, two and three years and the moneys arising from said sales be equally divided among all my children to wit: William Howell,

John E. Howell, Amanda M. Sparks, Nancy O. Livsey, Henry P. Howell, James H. Howell, Mary W. Beard, Joseph P. Howell, Sally Ann Howell, Eliza S. Howell, and Martha Howell my youngest, provided that if any of my said children should fail or neglect to make and properly execute a deed conveying all their right title and interest in and to a certain tract or parcel of land by me sold to James Duncan (which said land lies in the County of Nelson in the State of Kentucky and which said sale by me was in the year 1836, and which said Duncan holds an obligation for the execution of a deed by all my said children when they become of age) after they arrive to proper age to the said Duncan or those whom be his representatives or assigns may appoint within 12 months from their arriving of age, or the death of my said wife then and in that case, those of my said children so failing shall only have the [share] of one dollar each, and those of my children who have not yet executed said deed are to have the sum of 163 dollars over their equal proportion of my estate upon their so executing said deed.

It is my will as above expressed that my said wife should have and enjoy all my property real personal and mixed for and during her natural life.

I hereby revoke all former wills and codicils before this time made and appoint my said wife executrix to carry out this my last will and testament. 25th May A.D. 1841.

Signed and published in presence of Samuel Howell

William J. Howell &

James C. Fox

Transcribed (from copy of original handwritten document)

by Candi Beard Nation, on November 28, 2001, for Howell Christmas

Text is duplicated exactly as originally written, including misspellings.

Bracketed text [ ] is by Transcriber.

Proof

} State of Missouri }

County of Monroe } Be it remembered that on the 23rd day of May 1842 personally appeared before me, Clerk of Monroe County Court, Wm. J. Howell and James C. Fox whose names are subscribed to an instrument of writing purporting to be the last will and testament of Samuel Howell, deceased, and the said instrument was here produced and they being witnesses to the same do state upon their oath that the testator signed the said instrument of writing as and for his last will and testament and that they signed the same as witnesses there by his direction in his presence and that said deceased was of sound mind at the time of doing the same.
W. J. Howell
J. C. Fox

Subscribed and sworn to before me this 23rd day of May 1842 E. W. McBride Clerk

Know all men by these presents that I Wm J. Howell as principal and Joseph Sproul, David S. [or L.] Cooper, Jno A. Parsons and J. Wilcoxson as my security are held and firmly bound unto the State of Missouri in the penal sum of eight thousand dollars lawful money to the payment whereof we bind ourselves, our heirs, executors and administrators, jointly, severally and firmly by these presents [?given?] [?] our hands and seals this 25th day of May A.D. 1842. The condition of the above obligation is such that if Wm J. Howell administrator of the estate of Samuel Howell deceased shall well and truly administer said estate account for pay and deliver all money and property of said estate and do and perform all the things [?] said administration as required by law or the [?] of my court of competent jurisdiction then their obligation [??????] remains in full force and virtue. W. J. Howell seal

Jos Sproul seal

David S. [or L.] Cooper seal

Jno A. Parsons seal

J. Wilcoxson seal

Transcribed (from copy of original handwritten document)

by Candi Beard Nation, on November 28, 2001, for Howell Christmas

Text is duplicated exactly as originally written, including misspellings.

Bracketed text [ ] is by Transcriber.

Letters

The State of Missouri ) In the Monroe County Court in probate before the clerk County of Monroe ) thereof in vacation of said court, May 25, 1842.

To all who shall see these presents greeting...

Whereas Samuel Howell died testate leaving a will in which Sally Howell widdow of said deceased was appointed executrix of said deceased estate, and the said Sally Howell appeared and filed her renunciation refusing the executrixship of said estate, and thereupon came

William J. Howell and made application for letters of administration with the will [?] and [?] [?] with Joseph Sproul, David S. [or L.] Cooper, Jno A. Parsons and Jefferson Wilcoxson in the penal sum of eight thousand dollars as required by law and qualified as such.

Now therefore I, E.W. McBride, Clerk of the County Court of Monroe County and by virtue of the authority in me vested during the vacation of said court, give and grant to the said William J. Howell full power and authority to administer all and singular the goods and chattels rights and credits lands and tenements which were of the estate of Samuel Howell deceased lying and being in the State of Missouri and to demand, collect, and in a legal manner require and receive all manner of debts and demands due and owing to the estate of said deceased and to well and faithfully dispose of the same according to law and the will of said deceased.

Hereby nominating and appointing the said William J. Howell administrator with the will [?] of all and singular the goods and chattels, rights and credits, lands and tenements which were of the estate of the said deceased.

In testimony whereof I as Clerk aforesaid have set my hand and affixed the seal of Monroe County Court at office in Paris this 25th day of May A.D. 1842.

E. W. McBride

Transcribed (from copy of original handwritten document)

by Candi Beard Nation, on November 28, 2001, for Howell Christmas

Text is duplicated exactly as originally written, including misspellings.

Bracketed text [ ] is by Transcriber.

Submitted by

Candi Beard Nation [25Dec01]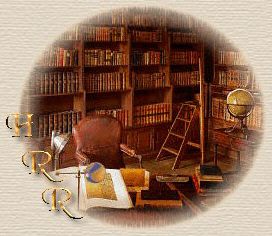 Home | Family Histories | Vital Records | Life's Paper Trail | Resources
Forum | Join Us | Guestbook | Awards | Contact