Descendants of James Roland Howell of Wales
787. ESTHER HAMLIN8 ABBEY, daughter of Benjamin7 and Vienna Matilda (Pelton) Abbey, born September 5, 1837, in Gildersleeve, Conn.; died September 10, 1912.
Married in Portland, Conn., August 20, 1856, JAMES ROLAND HOWELL, born August 13, 1827, in Wales, son of John and Mary Ann ( ) Howell of Wales; died August 4, 1903. He was an artist and gilder, lived in Toronto, Canada, and Buffalo, N. Y., until 1887, in Sandusky until 1891, two years in Canton, Ohio, in New York City until 1897, then in Newark, N.J. He was a member of the Congregational Church.
Child
Charles Theophilus Howell, b. in Buffalo, N.Y., June 30, 1857. He was graduated from the Buffalo Normal School, and is now a photo retoucher and mechanical draughtsman, residing in Summit, N. J. Married in Cincinnati, Ohio, Jan. 26, 1885, Gertrude Mary Winton of Cleveland, Ohio, daughter of Thomas Fortunatus and Laura (Bird) Winter, b. in Dayton, Ohio, Dec. 30, 1867. Children, last four b. in Newark: i. Hettie Laura, b. in Chicago, m. in Summit, N. J., William Mumford Hawkins, b. in Brooklyn, N. Y., Feb. 24, 1879, son of William and Martha A. (Nixdorff) Hawkins, resides in Brooklyn, where he is a bank clerk; ii. Alice Hazel, b. in Chicago, Aug. 18, 1888, m. in Summit, N. J., June 18, 1913, John H. Ananson, b. in Armenia, Jan. 11, 1888, came to America in 1892, resides in Sterling, Morris County, N. J.; iii. Walter Scott, b. in Bellevue, Ky., Aug. 26, 1889; iv. Florence Ethel, b. in Canton, Ohio, Feb. 10, 1893; v. Charles Chester, b. Nov. 7, 1897, in Newark, N.J.; vi. Herbert Roland, b. Aug. 13, 1899; vii. David James, b. Feb. 2, 1904; viii. Gertrude Marion, b. April 20, 1906, d. April 26, 1906.
Source: "Abbe-Abbey Genealogy" by Cleveland Abbe. CT: Tuttle, Morehouse & Taylor Company, 1916, p. 371.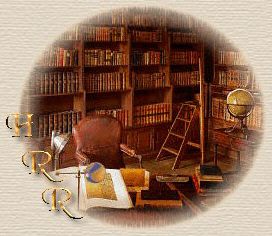 Home | Family Histories | Vital Records | Life's Paper Trail | Resources
Forum | Join Us | Guestbook | Awards | Contact