The family Bible record of
James and Elizabeth (Pearce) Howell
of Sumter County, Georgia
MARRIAGES
James Howell & Elizabeth Pearce were married on the 14th Day of January A. D. 1830
John T. Howell & Jane E. Stallings were married on the 27th Day of Nov. A. D. 1860
Opal Rooks daughter of Benjamin and Evie Rooks was born on 11th March 1881
Benjamin Rooks and Evie Howell were married on 3rd September A. D. 1879
B. J. Rooks Jr. was born on february 6th 1883. Son of Benjamin and Evie Rooks
May-bell Rooks was born on the 6th Day of May A. D. 1885
B. J. Rooks Sept 24 1853, Born
BIRTHS
Edmond G. Howell Son of James & Elizabeth Howell was borned on the 28th day of July A. D. 1831
Mary A. P. Howell Daughter of James & Elizabeth Howell was borned on the 19th day of Sept. A. D. 1833
Loyrous E. P. Howell Son of James & Elizabeth Howell was borned on the 6th Day of December A. D. 1835 [Lazarus]
John W. T. E. S. Son of James & Elizabeth Howell was borned on the 30th Day of June A. D. 1838
Nancy L. A. K. Howell Daughter of James & Elizabeth Howell was borned on the 27th Day of November A. D. 1840
Emily A. E. E. Howell Daughter of James & Elizabeth Howell was borned on the 3rd day of October A. D. 1843
BIRTHS - Page 2
William Taylor Howell Son of James & Elizabeth Howell was borned on the 2nd Day of December A. D. 1846
Sarahann M. L. V. Howell Daughter of James & Elizabeth Howell was borned on the 14th Day of November A. D. 1848
James I. H. Howell Son of James & Elizabeth Howell was borned on the 11th Day of October A. D. 1853
Jane E. Stallings Daughter of Jesse & Caroline Stallings was borned on the 4th Day of May A. D. 1840
James P. Bartow Howell Son of John T. & Jane E. Howell was borned on the 21st Day of August A. D. 1861
John E. Howell Son of John T. & Jane E. Howell was borned on the 6th Day of April A. D. 1865
DEATHS [Handwritten as BIRTHS]
Willie S. Howell Son of John T. & Jane E. Howell was borned on the 8th Day of May A. D. 1867
James Howell Son of E & R. Howell was borned on the 24th of October A. D. 1802 [Son of H & R Howell of Hancock County, GA]
Elizabeth Pearce Daughter of L. & M. Pearce & Wife of James Howell was borned on the 10th of October A. D. 1810 [Daughter of Lazarus Pearce and Mary Smith, m. Greene County, GA]
Edmond G. Howell Died June the 5th 1853
Jane E. Howell Died July the 30th 1867
William T. Howell was killed in Battle May the 4th 1864
James Howell Died July 28th 1876
Elizabeth Howell died August 16th 1878
Mr. L. P. Howell died September the 12th 1890
UNTITLED PAGE
Mary A. P. Howell McMath died on the 13th day of June 1898 [wife of Joseph McMath]
James Ira Howell died 7th of Oct 1910 [son of James and Elizabeth Howell]
Nannie L. Buchanon died Sat. Dec 9 - 1911 [Nancy Howell]
Jno T. Howell died Jan 15th 1921
James Purifoy Bartow Howell Son of John William Talley E. S. Howell and Jane E. Stallings Died June 9 1943. Buried in Rose Hill Cemetry, Pitts, GA. Wife Dorothy Mott Daughter of Moses Mott and Laura Coubell [?]. Dora Mott Howell was born February 6, 1863 - They married February 7th 1884 in Schley County, Ellaville, GA. Dora Mott Howell wife of James P. Bartow Howell Died at Ashburn, GA December 20, 1953. Buried by her husband in Rose Hill Cemetery, Pitts, GA
Evie Howell Rooks Born 1843 - age 84, Jan 4 - died 1927 - [Emily A. E. E. Howell]
John Patterson Wilson Jan 19, 1980
Born Bryan Wilson March 1 1982
Michael Daniel Wilson June 16, 1984
B. J. Rooks died on 2 day November A. D. 1900 48 years
James Benjamin Rooks Jr. died Wednesday May 2 1906 - 23
Opal Rooks Pilcher born 11 of March died Aug 21 1944 - age 63
Mabel Rooks Wilson born May 6 1885 died August 1966 - age 81
End of Bible Record.
Source: The Holy Bible, Holman's Edition, Philadelphia: A. J. Holman & Co., No. 930 Arch Street. Copyright 1875.
James Howell was the son of Hezekiah Howell and Rachel Parker of Hancock County, Georgia. Elizabeth Pearce was the daughter of Lazarus Pearce and Mary Smith. Lazarus was born in Craven County, North Carolina, married in Greene County, Georgia and died in Twiggs County, Georgia.
Transcribed by Nancy G. Mann, great-great-great-granddaughter of James and Elizabeth Howell. Notes for clarity are in braces - [ ]. Spelling is true to the original record.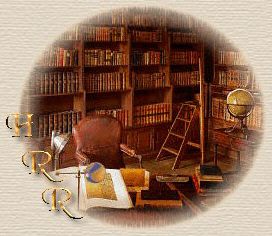 Home | Family Histories | Vital Records | Life's Paper Trail | Resources
Forum | Join Us | Guestbook | Awards | Contact