Benjamin F. Howell
of
Washington County, Indiana
BENJAMIN F. HOWELL A prominent citizen and merchant of the village of New Philadelphia, is a native of Franklin Township, and was born January 25, 1841, being the sixth child in a family of seven children born to Seth M. and Hannah (Mead) Howell, who were natives of Virginia and Kentucky respectively. The former came to this State about the year 1830, and first settled near Farabee's Station, in Washington Township. Benjamin remained at home, and assisted his parents on the farm until he attained the age of twenty years. He received a limited education, such as the facilities of his school days afforded. November 1, 1860, his marriage with Mary E. Blankenbaker was solemnized, and to their union the following named two children have been born: Hannah E. and Nora L.--both at home with their parents. Mr. Howell, up to March 18, 1870, was engaged in farming, since which time he has followed the mercantile business in New Philadelphia, carrying a stock of about $2,000, and doing an annual business of about $5,000 or $6,000. August 2, 1862, Mr. Howell realized the necessity of the preservation of our Union, and enlisted as a volunteer private in Company B, Sixty-sixth Indiana Regiment. Shortly after he was mustered in he was promoted to Orderly Sergeant, in which capacity he served until the close of the war, and was honorably discharged at Indianapolis, June 5, 1865. Gov. Morton recognized Mr. Howell's services, and a short time before he was discharged he commissioned him as First Lieutenant. He was present at the following important engagements: Richmond, Ky., where he was captured by Kirby Smith, of the Confederates; Dallas, Ga., Collierville, Tenn., at the taking of Atlanta, and with Sherman on his march to the sea. Mr. and Mrs. Howell and daughter Hannah are members of the Methodist Episcopal Church. He also belongs to the G. A. R. fraternity. In politics he is Republican, and takes a good live interest in the political affairs of the community in which he live. He has been Postmaster since 1873. Upon Mr. Howell's marriage he purchased eighty acres of timbered land and built him a hut in the woods, and succeeded in clearing thirty acres until he sold the same.
Source: History of Lawrence, Orange and Washington Counties, Indiana From the Earliest Time to the Present; Together with Interesting Biographical Sketches, Reminiscences, Notes, Etc. Chicago: Goodspeed Bros., & Co., Publishers, 1884.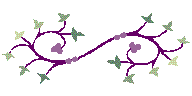 Benjamin F. Howell South Boston, Washington County, Indiana, commissioned 16 May 1865, mustered out as 1st Sergeant with regiment. Benjamin F. Howell was the son of Seth Howell and Hannah (Mead) Keach, born 12 January 1841, died 4 August 1916. He is buried in the New Philadelphia Cemetery, Franklin Township, Washington County, Indiana. Benjamin was married to Mary E. Blankenbaker.

Source: Washington County Cemetery Records: Franklin Township, page 104.

Submitted by

Jeany Roark [31Jan02]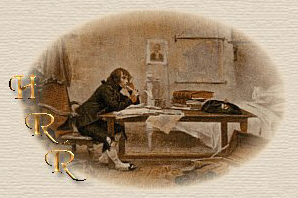 Home | Family Histories | Vital Records | Life's Paper Trail | Resources
Forum | Join Us | Guestbook | Awards | Contact